The Believers Church will re-open May 31st. In order to abide by social distancing guidelines, we will be hosting two services: 10am and 12pm. Click the link below to claim your seat.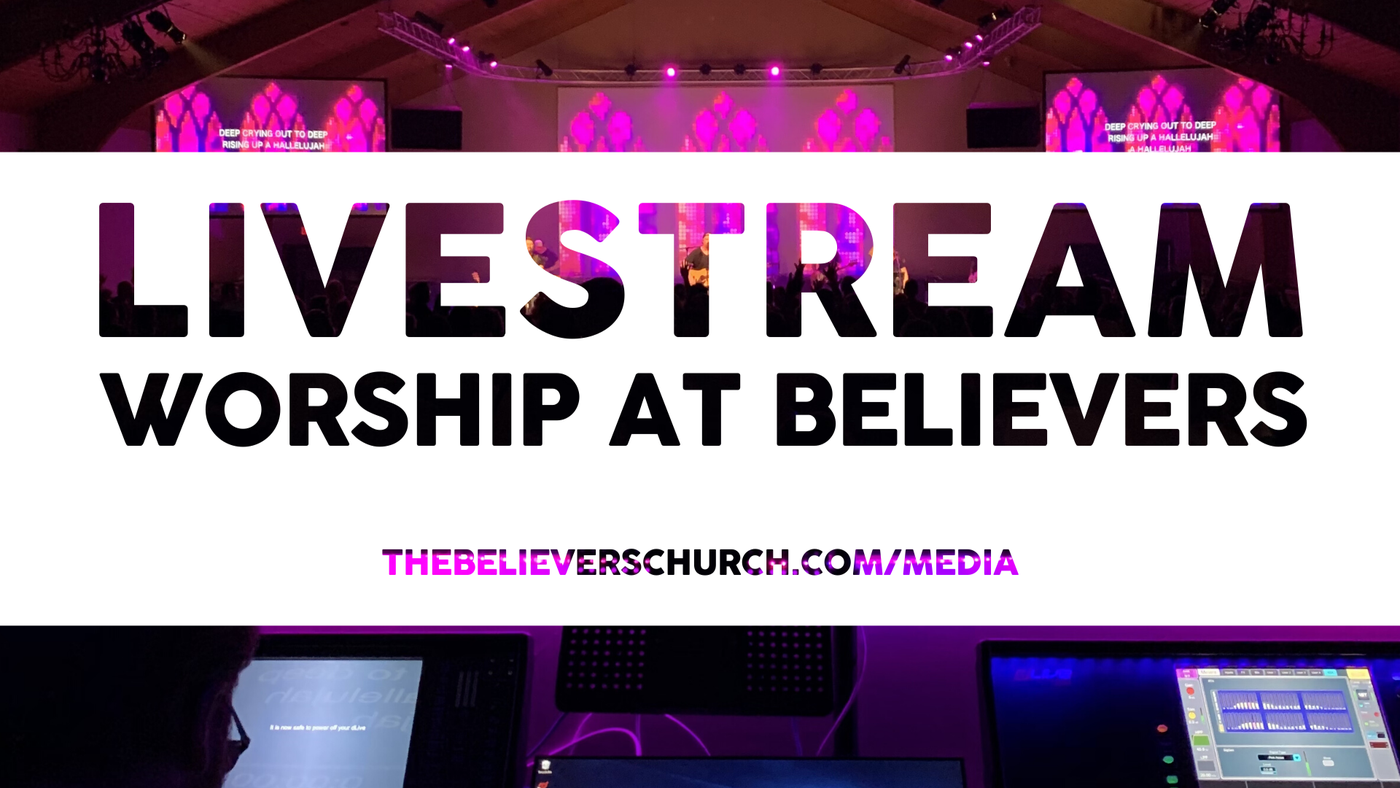 The only people who will be in the church building on Sunday morning will be our senior staff and a few additional people who are helping to lead worship. Please do not come to the church building on Sunday morning.
At this time, if your small group or serving team is getting together, we ask that you follow CDC guidelines for social distancing during this time. If you or someone in your household is sick, consider whether it is best for you and/or your household to stay home from any smaller group gatherings to avoid sharing germs with others.
GIVING
We want to encourage you to continue to give faithfully to our general budget at Believers even though we aren't meeting publicly on Sunday mornings so that we can continue to do ministry and be on mission. If you or someone you know is struggling financially due to lay offs and other COVID-19 related issues, please contact us for help using the form above.
For a step-by-step instructional video on how to give online, please go to our Giving page.
OFFICE HOURS
Our staff will be checking emails regularly and will be in and out of the offices. For all non-emergencies, please call us at 502-966-5433 and we will check messages during regular business hours. You can also email us at [email protected]