Something Significant
Sherah Hollis | May 2019
I never really know how to begin a blog. Do I introduce myself? Do I dive right into a topic? Do I just pretend we all already know each other? It's all very confusing, and if I met you in person I would most likely smile and try to hug you. I'm totally a hugger. Anyway, Hi! I'm Sherah. Let's all pretend that we're friends sitting at my favorite coffee shop, chatting about motherhood and life, k?
I became a Mom for the first time almost ten years ago when I lost my first baby to miscarriage. (I told you we'd dive right in! Hope you have your coffee!) I struggled with infertility and repeat miscarriages, until God completely and totally healed me (another story for another day), and my husband and I were blessed with two precious boys that have enriched our lives more than I ever thought possible!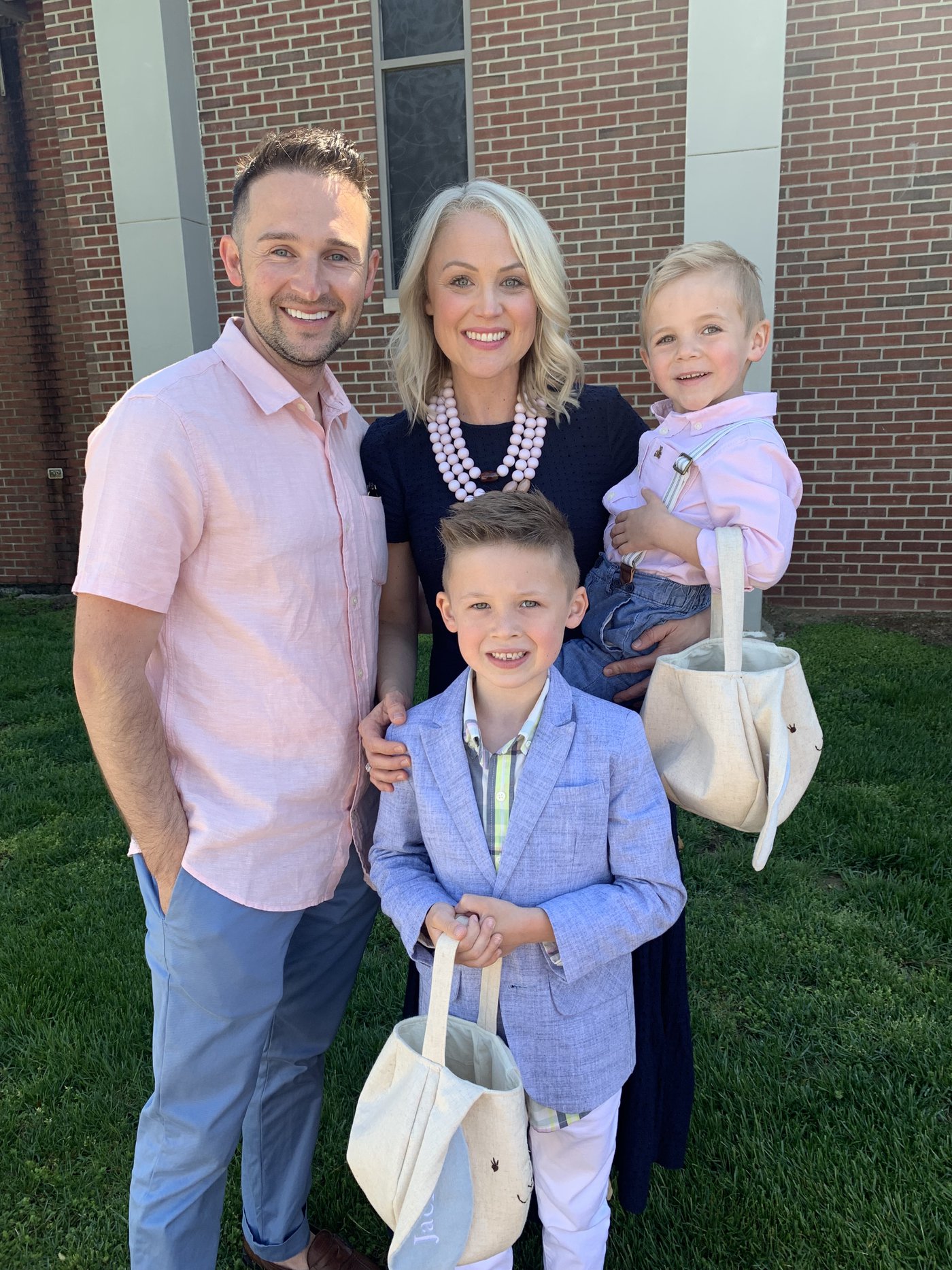 Motherhood has been a constant journey for me from day one. While I was journeying through the infertility years of my life, I clung to God like never before. No one else saw all the tears I cried or the nights I laid awake knowing that I was miscarrying, yet again. Still, there He was in my hidden hurt, my hidden moments. My roots in Him grew so deep over those years. Fast forward to a few years later, 24 weeks pregnant with my second son, sitting across from a Pediatric Cardiologist telling me my son had a significant heart defect that would require open heart surgery at birth. The weeks that lead up to his birth were probably the darkest of my life. I would hide away and cry. I would go sob in my bedroom, not even able to utter any prayers because the words just wouldn't seem to form. Yet, there was Jesus. No one else knew what my husband and I were facing. Even with the unbelievable amount of prayers that surrounded me during that season, not anyone truly saw the ins and outs of my heart. No one got any awards for bravery or significance during that season of my life. But you know who was watching? Jesus. There were a lot, A LOT of times I really wanted people to understand me or take notice of my life during that time. I wanted to stand on my soapbox and say, "Hey! Look at me! This is HARD! I did NOT sign up for this!" (Ok, so maybe that soapbox would have been just for God's ear, and let me just say, I did scream that a few times) But it was in those times of being completely unseen, insignificant, or misunderstood to everyone else, Jesus Christ saw the real me. I'm talking about when everything in my life was stripped down to the nitty gritty, my-child's-life-is-on-the-line, what-else-really-matters-now, nitty gritty. The times when I was the absolute weakest, my significance in Him began to unfold.
We live in a world were everything has to be documented for all to see. Nothing is hidden or private, not much is sacred anymore. Perfect family pictures, selfies, social media posts about anything and everything. We're all just in search of someone's acknowledgement of the unseen parts of us. If you don't post it on social media, did it really happen? And unless you have a cameraman recording you and live streaming it for the world to see, no one will ever really truly know the most authentic you. Even then, would people really respond with thankfulness or rave reviews about the seeming unimportant parts of your day, that will in turn sum up your life? Do they really know your heart?
We all want to be seen. Noticed. Acknowledged. Significant. Perhaps nearly the whole of motherhood is a collection of moments that no one sees. Our children may not gush with gratitude every time we fold their laundry or set another meal in front of them. Cleaning up after a sick child in the middle of the night when the rest of the world seems to be sleeping peacefully doesn't grant any Mom a grand gesture of thankfulness. Praying over your precious ones early in the morning or late into the night when you are completely and utterly exhausted is usually met with silence, and most likely not a soul knows. I present to you however, it is in these hidden moments, where a sweet significance in Jesus is forming.
If you're anything like me, it's easy to get sidetracked with accomplishment or achievement to prove your worth. We chase our to do lists until we run ourselves ragged. We sign up for all the things so we can stay busy and look busy. We commit to every single church ministry, because certainly church work has to be what really matters. Maybe we even start a new ministry or a new business venture just to get that lasting feeling of doing something, anything worth while. Maybe we even tell ourselves, "When my kids get older, I'll do that", or "When I have extra time, I'll join that group". If we don't do these things, are we significant in God's eyes? Is my work as "just a Mom" really that important? How do we leave a legacy or a lasting impact when it seems there is no proof of the work we do day in and day out? We are constantly on the look out for something to prove our worth, or that the work we've done is significant.
In her book "Unseen", Sara Hagerty writes, "We scout our days, you and me, for these stories that make it all worth it. We're forever on the lookout for new ways to infuse our otherwise mundane lives with measurable impact. We troll for tiny signs that what we're doing matters, a mark on the earth, whether in the flowing successes for our children of the business promotion or the ministry we launched. Parenting feels like it's most worth it when we see our child thrive, and the business or ministry seems to most warrant our outpouring when it's growing. But what if our real mark on earth was to reverberate in heaven? What if there is a possibility for impact- impacting God's heart with our hidden devotion to Him- that far supersedes these this-made-it-all-worth-it moments? The mundane hours can outweigh the one this-made-it-all-worth-it moment in a week if we are meeting God and pouring ourselves out at His feet, there."
When we decide to set aside the tasks that somehow give us a feeling of accomplishment for the day, and choose to talk to Jesus, THAT my friends, will make a difference in Heaven. Instead of busyness for Him, what about if we took just a few minutes and just sat alone with Him? Time with Him may seem insignificant, and underproductive, but it will never be wasted. When our hearts are devastated, the diagnosis is grim, or the spouse walks out, this is when we find that it is in the weakest and most unseen moments that He is doing something significant inside of us. "But He said to me, 'My grace is sufficient for you, for my power is made perfect in weakness.' Therefore I will boast all the more gladly of my weaknesses, so that the power of Christ may rest upon me."
2 Corinthians 12:9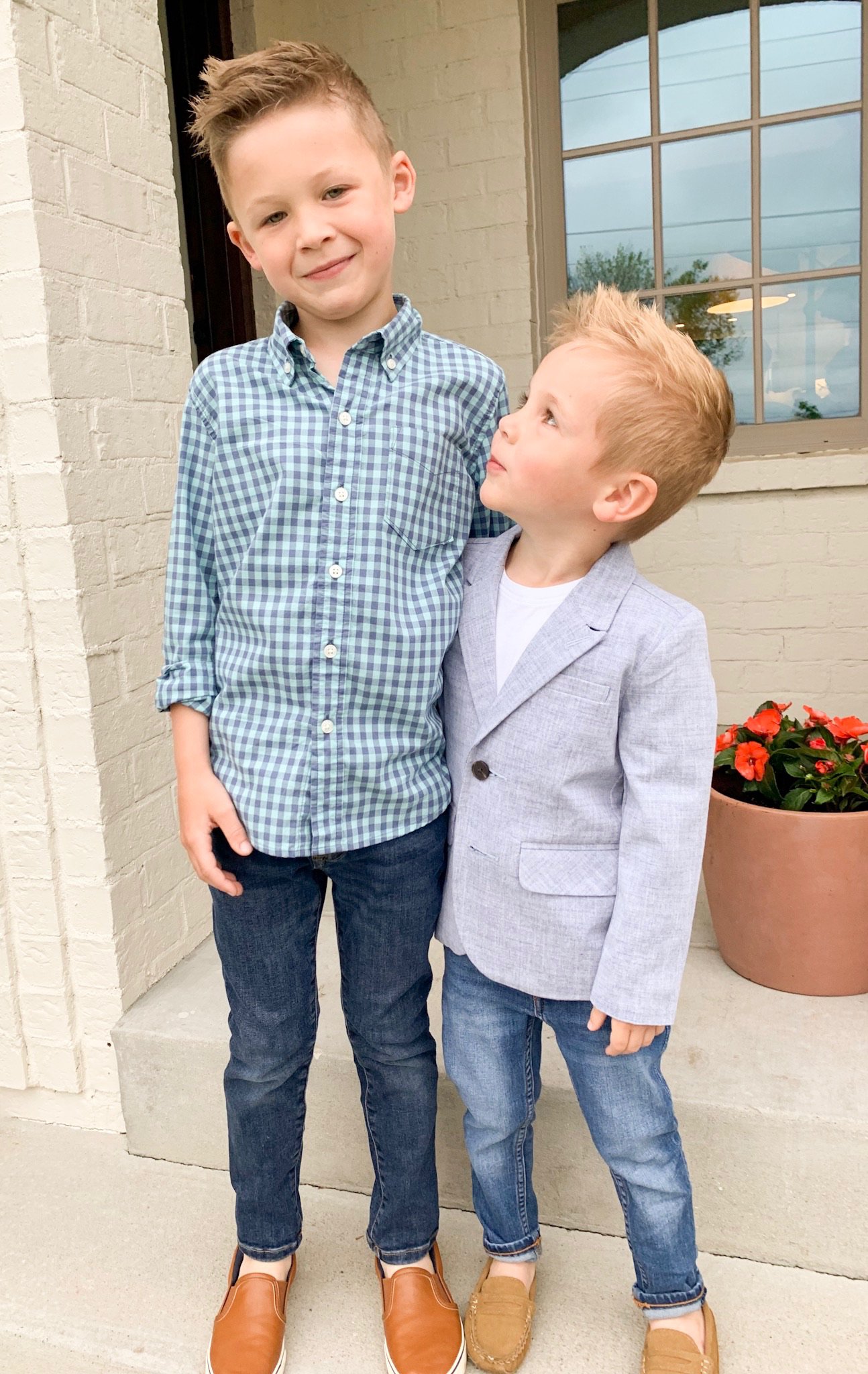 What if the insignificant in moments are actually the most significant moments? What if, like Sara Hagerty wrote, our mark of significance will reverberate in Heaven instead of on earth? Maybe no one will ever say thank you for the countless hours we've spent praying over our children, folding laundry, making meals, loving them, fighting for them, showing Jesus to them. Maybe we won't get a prestigious award for Mom of the Year. Maybe we will never be significant in the worlds eyes. But let me tell you something, if what we can do will make an impact in Heaven? I AM ALL IN. I believe Jesus wants to meet us in the unknown moments. The insignificant moments. It is here, in the throws of motherhood, that we have the opportunity to be known and seen by our Creator Himself. The raw, thankless, vulnerable, weakest moments is where God waits patiently on us to realize He is right there in the throws along with us.
I think it's time, as Mother's, that we find our significance in Jesus Christ alone. Easier said than done, right? It's difficult to shift a perspective. When we decide to take the time and hide away in those moments where we feel unseen, to talk to our Creator, I know our hearts will begin a transformation. Instead of shifting our angst onto our loved one because we feel undervalued, let's ask God how He values us.
"How precious also are your thoughts to me, O God! How great is the sum of them." Psalm 139:17
"For I know the plans I have for you, declares the Lord, plans to prosper you and not to harm you, plans to give you hope and a future." Jeremiah 29:11
I dare to say that you and I have been created for a purpose, but perhaps that purpose may go completely unseen our entire lives. This is when our hidden devotion to Jesus in the raw moments of motherhood will bring forth something absolutely stunningly significant that will permeate Heaven.
Sometimes, I look back over the few years of my journey through motherhood and wonder what it would be like if things went smoothly and easily. No miscarriages, no infertility, no babies with heart defects, no open heart surgeries. My life would likely be vastly different. I can say with 100% certainty those hidden moments in Jesus, fighting for my children when no one else was watching, shaped and molded my entire life in a way I never thought possible. I have literally lived out 2 Corinthians 12:9. I may never understand why I was chosen to walk this path of motherhood. Someday, when I cross into Heaven, the significance I thought I craved on this earth, will absolutely be meaningless when I can fully understand my significance in Jesus.
Momma's, what you do day in and day out matters more than you may ever know. Take a minute today to hide away with Jesus, and let Him reveal to you exactly how He sees you. He is your biggest fan.
"..It will not be obvious to others, but only to your Father, who is unseen; And your Father, who sees what is done in secret, will reward you."
Matthew 6:18
(Big Hugs)
- Sherah